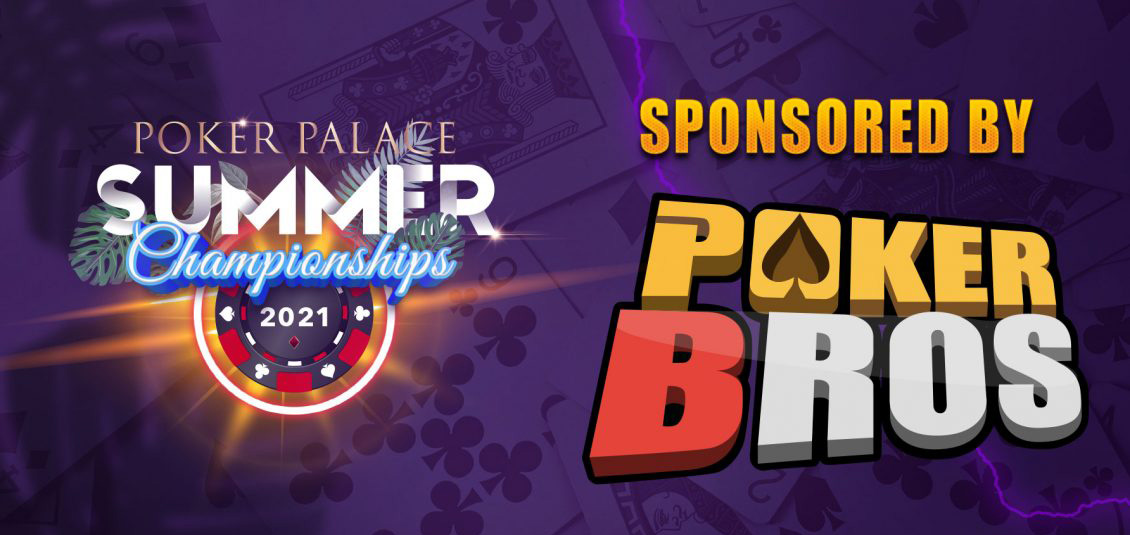 We are proud to announce PokerBROS as our sponsor for the Summer Championship 2021. So who are PokerBROS?
With a fully customizable experience, PokerBROS offers poker any time, anywhere, in your favourite formats from the classic Texas Hold'Em to Open Face Chinese. Play against the online world or just a select group of friends and family, where you call the shots on every aspect of the game.
Getting to the tables takes seconds – simply download the free PokerBROS App from Google Play or the App Store and pick a username and password, plus your choice of table nickname for your avatar. That's it. You're ready to play against real players at various Gold buy-in levels, create your own unique poker Club, or skip the set-up and simply get straight to the action by joining a huge range of other players' virtual home games.
Joining a Club is as easy as inputting its unique Club ID and being approved by the owner. Become a part of as many as you like to make PokerBROS your poker hub with near unlimited options.
Six-max strip deck with friends? No problem.
Banter-filled family Pot Limit Omaha tournaments? A few clicks away.
That's the whole idea – set up PokerBROS and you're ready to throw emojis at your opponents, send them voice notes and take advantage of all the fun, unique features the app has to offer. There's a reason so many people learned to play around the kitchen table: poker is the ultimate social, competitive card game and PokerBROS have transported the most entertaining elements of playing live to the online felt.
Unlike most online poker apps, PokerBROS is designed for players – whether competing within Clubs or playing in the Gold Lobby – to customize the look and feel of their poker experience at any time.
For Club creators: Upload your own cover picture, design your Club's events to your exact specifications and give "manager" status to your elite poker friends. You'll receive 10,000 Club chips (used solely within your Club) and can send Club chips to players you invite to join your games.
For every PokerBROS player: Change your table's background and cards or your avatar to play in a setting that looks exactly how you design it. Want to try new formats, like Pot Limit Omaha (4 card? How about 5 card or 6 card?) in between the challenge of Club games? The Gold Lobby's tables, open to all PokerBROS players, provide an introduction to the nuts and bolts of these popular poker variants as well as the multitude of special features on offer. No rigid, complicated menus, just easy-to-find, quick-launch poker in multiple variants, with an intuitive interface.
Games in the Gold Lobby are offered at multiple Gold buy-in levels and PokerBROS awards daily bonuses, starting at 100 Gold and levelling up to 15,000 for regular players. All new players receive a 10,000 Gold starter bankroll, so trying out the wide variety of games on offer is as easy as betting the nuts on the river.