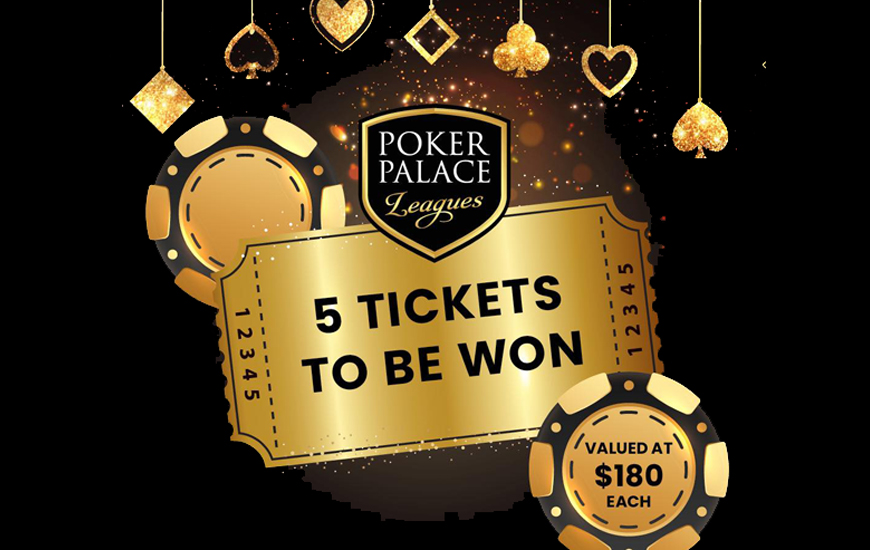 The Poker Palace team are happy to announce the official opening of our new 𝘗𝘰𝘬𝘦𝘳 𝘗𝘢𝘭𝘢𝘤𝘦 𝘓𝘦𝘢𝘨𝘶𝘦 venue at Ingleburn R.S.L Club!
In the works for quite some time now, we are excited to extend our beloved brand and aim to bring players the same exceptional games at a more affordable prize point
Starting as we mean to go on, next weeks launch will see a massive $𝟑𝟎,𝟎𝟎𝟎 𝐆𝐔𝐀𝐑𝐀𝐍𝐓𝐄𝐄𝐃 𝐏𝐑𝐈𝐙𝐄𝐏𝐎𝐎𝐋 for $180!!
With Flights held next Monday, Wednesday and Saturday, we are hoping to see a lot of familiar faces there to celebrate
As always, we have decided to host yet another giveaway which will see us give away 𝐅𝐈𝐕𝐄 𝐅𝐑𝐄𝐄 𝐄𝐍𝐓𝐑𝐈𝐄𝐒 to players by simply following the below steps;
• Like our New Facebook Page -> https://www.facebook.com/profile.php?id=100084494740547
• Tag Two Friends in the ORIGINAL POST -> https://www.facebook.com/100084494740547/posts/105162575643567/?d=n
• Share this post and/or join our Facebook group for an extra entry -> https://www.facebook.com/groups/307012414142801/
* Winner will be drawn via Facebook Live on 𝐒𝐮𝐧𝐝𝐚𝐲 𝟐𝟏𝐬𝐭 𝐀𝐮𝐠𝐮𝐬𝐭